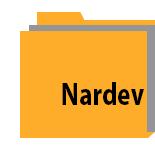 Hello, here is the brief summary of the work that I am doing to connect with co-founders, investors, partners, vice President, HR Analytic Expert, COO, CTO … who are HR Tech industry Experts, interested in innovations and can take decisions.
Below I have showcase some channels of my past and present work:

Twitter: In this channel, I am a searching and working on a list of technical Co-founders and then connect them one by one on LinkedIn by searching their LinkedIn Profiles in web. We are sending them special message to connect and tell them what we are looking for and share web link to clear all queries about Geescore if needed.
Inc5000: In this site we can see a list of the fastest-growing companies. In those companies, we are trying to connect board members who have power to take decisions and also entrepreneurs who are interested in new technology.
CoFounderslab / Tech Founders / Founders Nation: There are many more other sites and blog links that are helpful to search and connect HR tech industry Leaders.
Apart from searching and connecting HR Tech Industry Leaders, I have worked with Zeeshan and provide him list of 1000 Job Board URLs, 500 Resumes of Jobseekers, check and correct 50,000 rows of training data to help him building a resume parser.
Currently, I am working on to send follow-up message to around 620 connections in LinkedIn to let them know about beta launch program so that we can send them invite when we launch the beta program.