Total Career Hub
Scores and AUTOMATICALLY connects high-scoring Candidates with hiring Companies
A full stack data-rich solution, for Associations, Member Co.s & their Employees.
(1) AUTOMATICALLY scores and connects Jobseekers with Companies looking to hire the best. A Company with a job opportunity, can filter and map the highest scoring Jobseekers. Never Apply for a job Again ™
(2) Association Job Boards (webpages, widgets & mobile apps) filled with more industry-focused, local, curated and hidden jobs than anywhere else!
(3) Resume Writer Marketplace – a complete marketplace to get a professional, industry-focused resume, at any budget. More interviews & job offers!
(4) Emotional Intelligence profiles to test that Candidate fit with industry benchmarks, and all the matching jobs.
(5) A Career Guide and Newsletters, social media marketing – all customized for the Association business segment.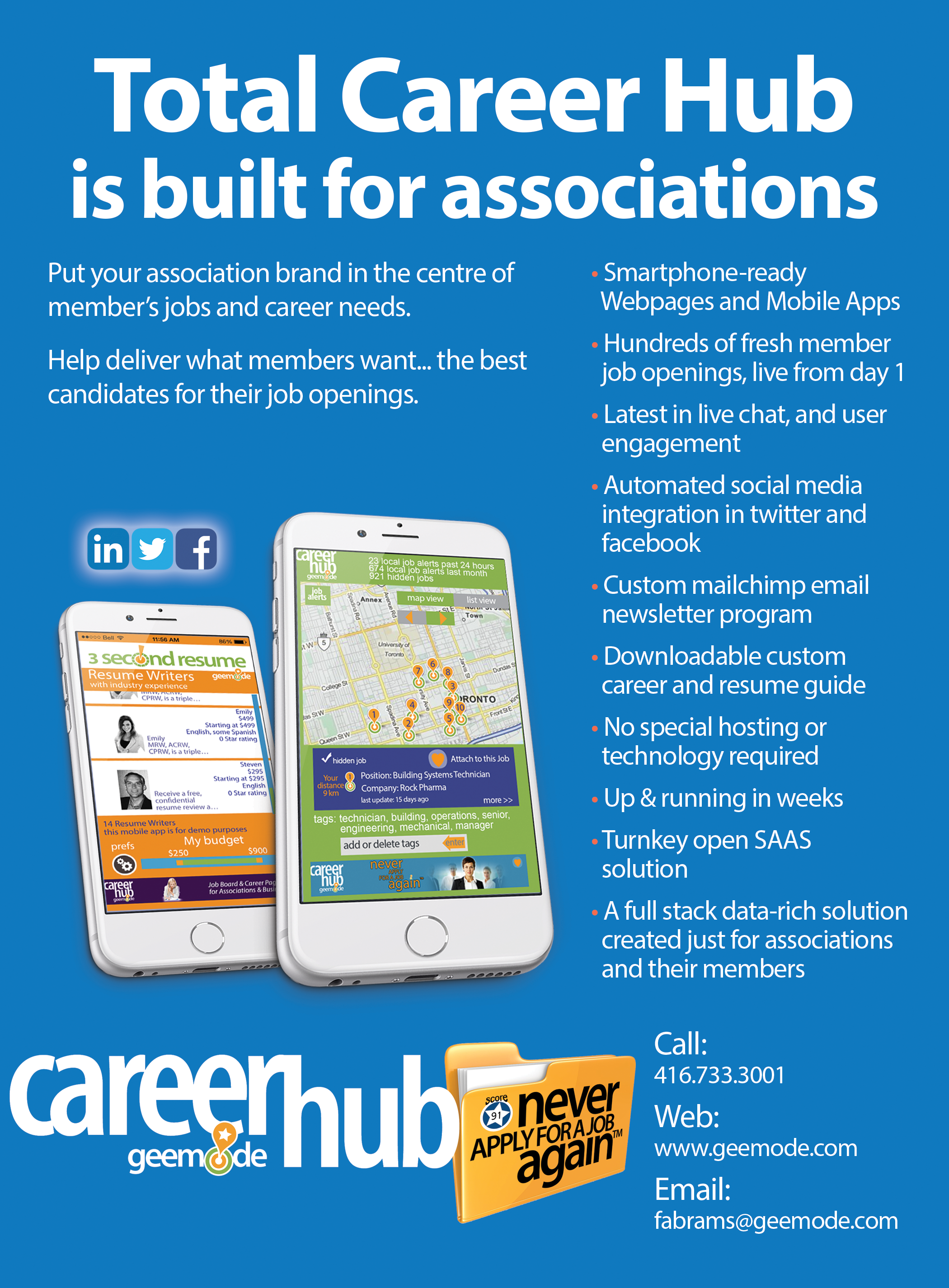 Years of experience
in both Technology Development and Recruiting, has positioned Geemode to deliver the practical, and easy-to-use Total Career Hub, designed specifically for Associations, and their Members.
We understand the technology traps of current HR Tech solutions. The biggest problem? Job postings that don't deliver what you need. Too many unsuitable resumes flooding in to Companies, with no sign of the best Candidates.
We market and deliver the Total Career Hub through accredited Distribution Partners, with established relationships with Associations.
contact: Frank Abrams
tel: 416 733-3001
email
Investors