profile: Frank Abrams, Founder, Geemode
Past Work  "Making Things" (Solution Engineer, Builder, Mechanic, Serial Entrepreneur)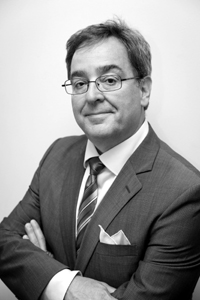 "I'm really excited about the technologies we have developed with Geemode. My past work has influenced this – from powerful decision and scoring algorithms, to location savvy applications. Total Career Hub has the potential to improve the way people find work opportunities, and get hired for the best jobs!"
Check out the powerpoint about our AUTOMATED scoring here 
contact: Frank Abrams
tel: 416 733-3001
email: fabrams@geemode.com
---
I have been thinking about how to describe myself, and some of the work I've done. So I thought back to my fascination with "how things are made". As a kid, if I got my hands on an old radio, camera, clock or record player that had been broken, I would take it apart and try and figure out the problem. Today, you can't really fix things on your own, since things don't have much in the way of gears, springs or moving parts, but my curiosity is still there to make and fix things.
Take a look at my facebook profile, and you will see hundreds, if not thousands of pictures; not of places I've visited, but of foods I have cooked, baked, brined, smoked, etc. I'm passionate about cooking, so yes… I do like making things.
In a business context, whether technology or media, my focus is on the User – Not just making it, but making sure it absolutely works without fail for the User. A bit like making the perfect bagel, key lime pie or smoked pastrami, and sharing it!
In Grade 12 Chemistry class, I offered my teacher a bottle of my homemade beer. She thought this was cool, so she sent me down to the Ontario Science Centre for a few days to work in the lab with the Mass Spectrometer, white lab coat and everything 🙂 to analyze what was in the beer. The beer was pretty good as I remember, but one batch had a bit too much foaming action! Fun to watch the never-ending foam come out of the bottle.
The common thread of my work life… Making Things
In the era of pinball machines, as a kid, I was taking pictures, and making super 8 movies. Today, in the computer and internet age, I've gone from creating CDs, networks and videos, to building corporate websites and mobile apps.
---
80s Public Optical Retail Patient Management System (17 locations) using Apple IIe
80s Personal Computer Institute (partner) – training & sales PC and Mac
90s My Favorite Sunset Hotel Reservation Network – airline code CU & compuserve – marketing/reservations for 160 Central American & Caribbean hotels
90s Flying Disc Entertainment – public company symbol FDCD new media productions
00s Scansave/Clustermark – data-rich, location-based, marketing & promotion optimization using wap phones and in-store scanner/printers
00s ~ 10s zenPeak Executive Search; mobile apps for Job Alerts
10s Geemode – Total Career Hub – Never Apply for a Job Again! web widgets & mobile apps
---
domains
3SECONDRESUME.COM
ASAPPY.COM
B2BROWSER.COM
CREAMCAPITAL.COM
GEEFILE
GEEFOLDER
GEEHR.COM
GEEJOBS.COM
GEEMODE.COM
GEESCORE,COM
KWIKIPAGE.COM
LITTLESCREENMACHINE.COM
LOVEYOURCUSTOMER.COM
MOBILETHUNDER.COM
MOPODS.COM
NEWROCKCITY.COM
PINKSLIPHEROES.COM
PL8NET.COM
PROXIMITYPOWER.COM
ROCKINGDIVAS.COM
SAMEDAYSALES.COM
SCANSAVE.COM
SONTONIC.COM
THREESECONDRESUME.COM
TODAYSDOORCRASHERS.COM
TOTALCAREERHUB.COM
WAPCAN.COM
ZENPEAK.CA
ZENPEAK.COM