Browser Extension
for HR Jobposters (Companies)
Score your Candidate resumes for free. Get a mapview of the highest scores in seconds!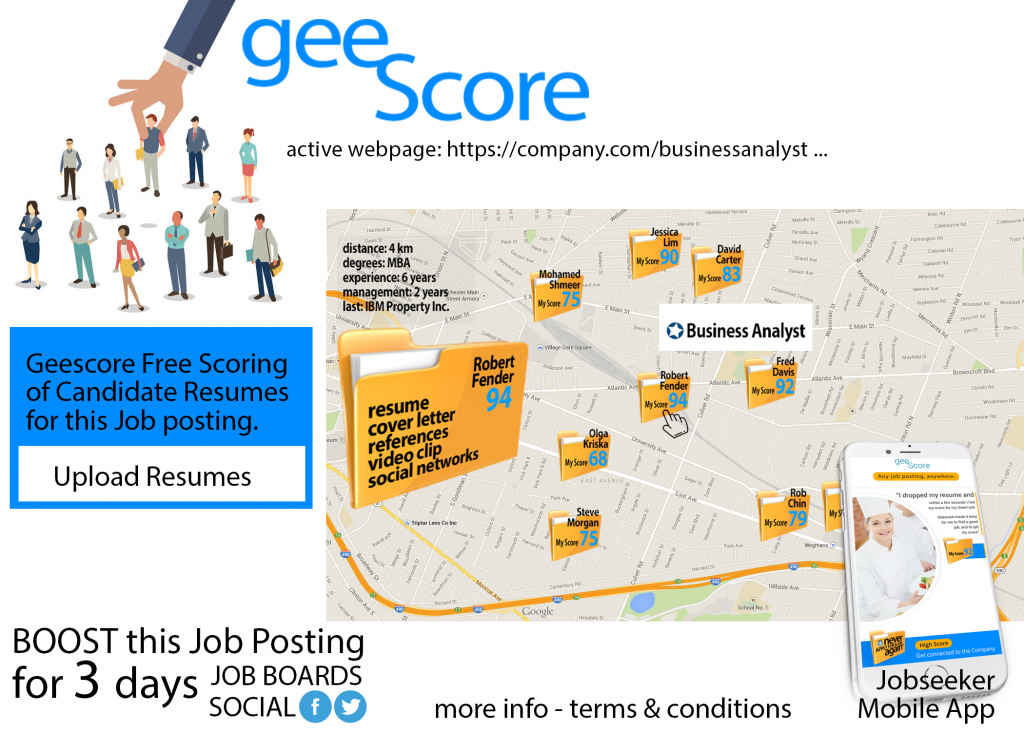 ---
The Browser Extension opened on top of an active Job Posting URL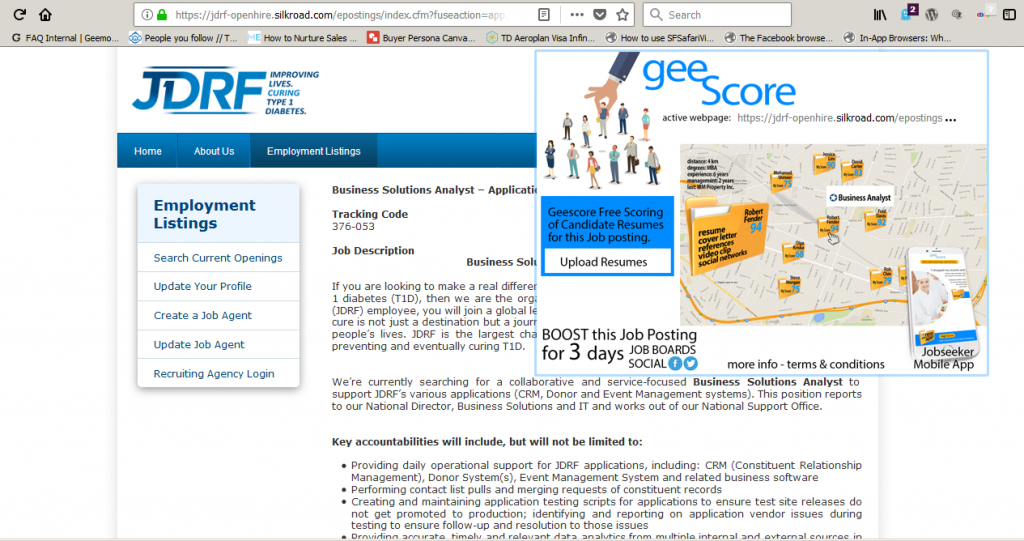 ---
Geescore

Never Apply for a Job Again™
#HRTech for both Jobseekers and Jobposters
#HRTech that works!
our AUTOMATED scoring solution

contact: Frank Abrams
tel: 416 733-3001
email
Investors
Team