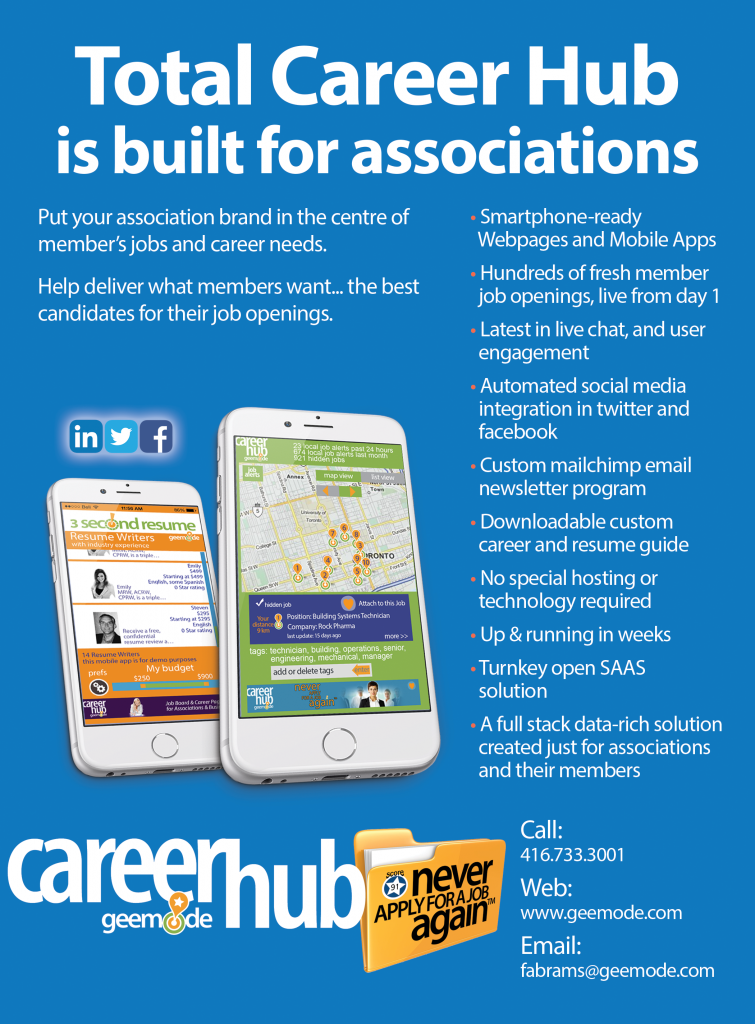 The power behind the Total Career Hub is Geefolder.
Geefolder is better, faster and easier than applying for a job! The system AUTOMATICALLY connects active Jobseekers, Companies looking to hire the best, as well as working people wanting to advance their careers.
It is a full featured solution designed for Associations, Member Co.s & their Employees.
The pieces:
(1) In the center is Geefolder – secure, private, and high-value, supported by…
(2) Association Job Board (webpages, widgets & apps) filled with industry-focused, local, curated and hidden jobs.
(3) Resume Marketplace – Experienced Writers – set the budget for a professional, industry-focused, resume
(4) Discover your EQ, see how you fit with industry benchmarks, and get matched jobs
(5) A Career Guide customized for the Association business segment. More interviews & job offers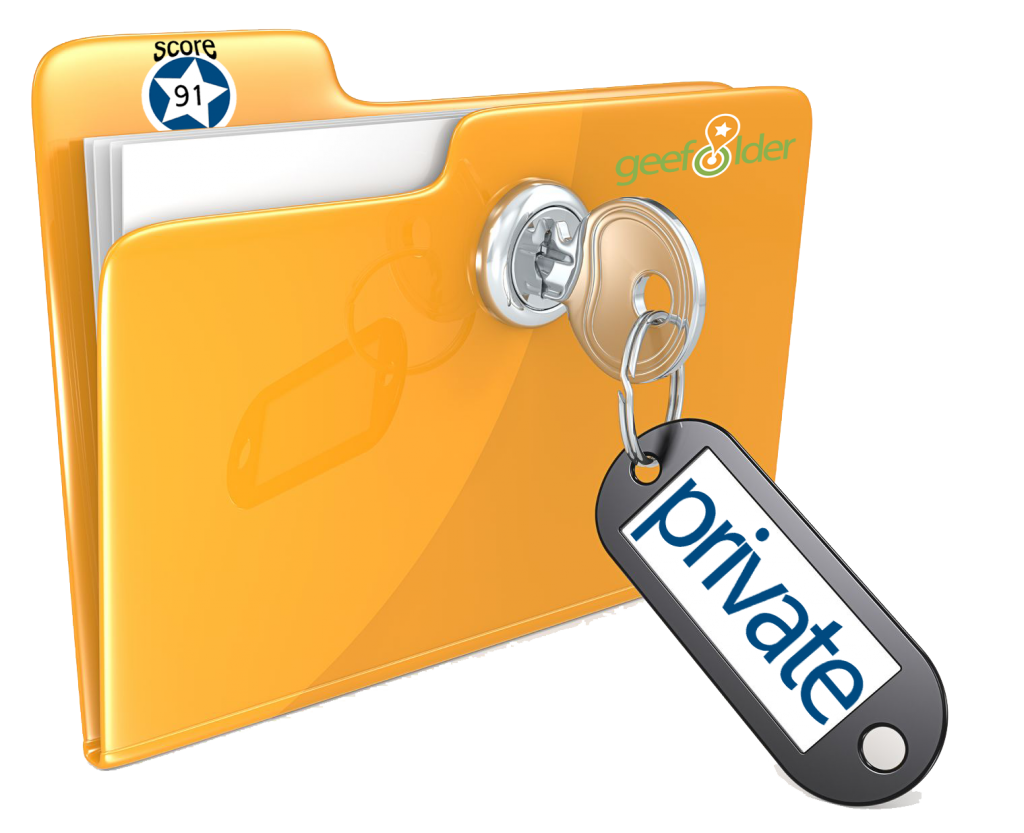 Total Career Hub
Distribution Partners Welcome Audio Clip

Career Pages for Associations, Government and Companies
#HRTech that solves the problems of Jobseekers and Companies
#HRTech that works!
Never Apply for a job Again ™ Industry Network; the easy way for jobs seekers and companies. Attach to a Job or a Company. A safe and trusted career environment. No Recruiters.
The Job App with the Map Industry-focused, local, curated and hidden jobs. Job Board; Mobile web widget & mobile apps for Associations, Member Companies, and Employees.

Emotional Intelligence EQ and matching jobs. A customized Career testing and assessment service of Occupational Emotional Intelligence (inc. 20 ORG specific benchmarks with personalized results) + 3rd party reference interviews.

3 Second Resume Marketplace Hire an experienced Writer – The Jobseeker sets the budget. A 2-sided marketplace to hire Resume Writers with industry experience; get a professional, industry-focused, resume.
Career Guide – customized for the business segment, gets the Jobseeker more interviews and job offers

3SR Marketplace
Jobseekers who need a resume, hire Resume Writers with industry experience

job ALERTs
Job Alerts Welcome Audio Clip

The Job App with the Map
Webpages, Mobile Apps & Web Widgets
The Job App With the Map
Local & Hidden job postings with complete back-end hosting, admin, marketing, messaging and social networking Association and Member Company specific content, notifications, social sharing and more
System Metrics (hidden, last day, last 30 days, companies covered)
Attach to a Job or Company > recent job matches for that user
add/delete user tags
Check how many matches to a tag (with company name)
Search, filter and sort functionality using sliders-filters
Presentation of Postings as a list view
Presentation of Postings as a map view using google maps
Add a Posting with Quick Entry
Subscription to newsletters